The Difference a Pediatric Dentist Can Make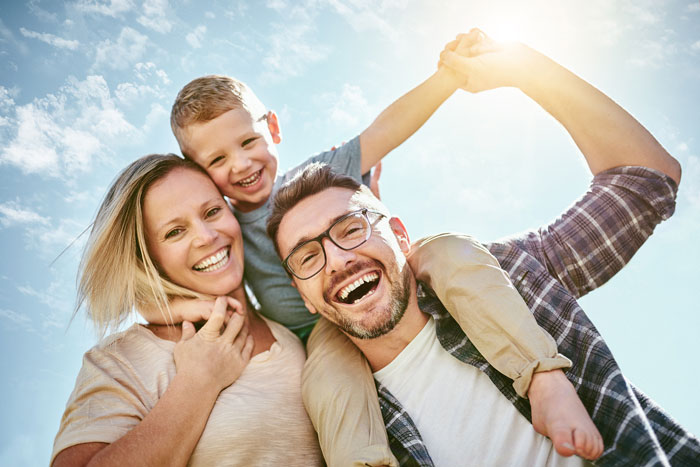 As a specialist in treating young patients, a pediatric dentist can make a big difference for your child's dental care. Compared with general dentists, pediatric dental specialists have far more expertise in treating babies, young children, and teens.
These special skills come from the extra training pediatric dentists undergo and their experience as dental specialists dedicated to the care of young people. Pediatric dentists complete two or three years of extra training after four years of dental school. During this additional education, they learn how to:
Manage children's behavior.
Make youngsters feel comfortable.
Treat the unique dental needs and problems of children.
Treat children with special needs.
Specialized Fields in Pediatric Dentistry
While any dentist can treat kids as well as adults, pediatric dentists offer a greater degree of specialized care, particularly in complex cases. Pediatric dental specialists are also trained in preventive measures to address the specific needs of children, such as dental sealants and fluoride treatments.
Other specialized fields in pediatric dentistry include:
Monitoring infants' oral health.
Providing relaxant medications for kids.
Special counseling on nutrition.
Emergency dental treatment for youngsters.
Maintaining space for adult teeth after premature loss of primary teeth.
Discouraging habits like thumb sucking, through counseling and oral appliances.
Advising parents on effective oral hygiene for their youngsters.
How a Pediatric Dentist Can Put Your Child at Ease
A pediatric dentist can make all the difference when it comes to putting your child at ease and gaining their trust.
Pediatric dental practices revolve around kids. A good pediatric dental office will be child-friendly and welcoming, with features such as a playroom, brightly-colored decor, and appealing murals.
Children typically don't have as much patience as adults, and can quickly become bored and restless while waiting for their appointment. Kids' magazines, toys, games and maybe an aquarium in the waiting area will go a long way toward keeping children entertained and easing apprehension and uncertainty.
The examination room should also be engaging for a child, with the dental chair easily approachable and plenty of room for mom or dad to help keep their little one relaxed. An experienced pediatric dentist will be skilled in handling kids and patiently dealing with any squirming or crying in the dental chair.
A pediatric dentist will avoid using words that may alarm a child and will distract them by keeping them occupied on a topic they're interested in. They use smaller dental instruments that look more kid-friendly and are safer for children, and they are adept at explaining dental terms and procedures in a way their young patients can understand.
Why Choose a Pediatric Dentist?
Because pediatric dentists only treat kids, their experience allows them to quickly identify dental problems unique to children and to resolve those issues.
A general dentist or family dentist cannot offer the same level of specialized care your child will get from a pediatric dentist. Just as many parents prefer a pediatrician to look after their youngster's general health, many also choose a pediatric specialist to care for their child's dental health.
When a dental appointment turns out to be a positive experience for your child, they are likely to be happy to return for regular check-ups to ensure their teeth and gums stay healthy. Finding a good pediatric dentist to care for your child can pave the way for a lifetime of healthy teeth as they progress from infancy to adolescence and through to adulthood.
A Wide Range of Pediatric Dental Services All in One Place
A quality pediatric dental office will be equipped with the skills and cutting-edge technology to provide a broad range of treatments for kids, all in one location. These services1 include:
Comprehensive oral evaluations.
Preventive care including cleanings, dental sealants, and fluoride treatments.
Fillings.
Crowns.
Extractions.
Pediatric orthodontics.
Same-day emergency care – often crucial in saving a tooth.
Pediatric dentists can also offer a choice of safe, effective sedation options3:
Nitrous oxide (laughing gas).
Oral conscious sedation.
General anesthesia.
Dental Care for Youngsters with Special Needs
If your youngster has special needs, you'll know how challenging a dental appointment can be for both you and your child. This is where a pediatric dentist specializing in treating children with special needs can make a huge difference.
These dentists work closely with parents of youngsters with special needs and are experienced in providing dental care for children with conditions such as Down syndrome, spina bifida, cleft palate, and cerebral palsy.
A pediatric dental practice that caters for children with special needs may arrange a tour of the office for you and your youngster to meet staff before the day of their appointment.
They can also offer advice on how to limit your child's susceptibility to oral problems common among youngsters with special needs.
What to Look for in a Pediatric Dentist
A pediatric dentist can make a big difference to your child's dental healthcare by:
Providing a positive, welcoming atmosphere for youngsters.
Ensuring the dental team and practice staff are friendly and accessible.
Explaining to your child in simple terms what they can expect.
Being able to handle a frightened child.
Only using dental instruments suitable for a child's mouth.
A good pediatric dentist will treat your youngster with the respect they deserve and spend time getting to know them to gain their trust and lay the foundation for healthy teeth in adulthood.
How to Handle Your Child's First Dental Appointment
The American Academy of Pediatric Dentistry2 (AAPD) and the American Dental Association3 (ADA) say a child should see a dentist when they get their first tooth or by the time they're 12 months old.
Take time to prepare yourself and your child for this first dental visit. This appointment is likely to set the benchmark for how they perceive future visits to the dentist, so ideally you want things to run as smoothly as possible.
Toddlers around the age of two generally demonstrate increasing individuality and rebellious behavior, and this can be a challenge when you're trying to get your little one to enter a dental office for the first time. When preparing for their first dental visit, keep things simple and don't confuse them with too many details, which may increase anxiety.
A pediatric dentist4 with a strong focus on comprehensive preventive dental care can make a huge difference to your child's oral development by giving them the best chance of evolving strong and healthy teeth and gums.
Resources
Please login to publish a comment.
Comments (0)